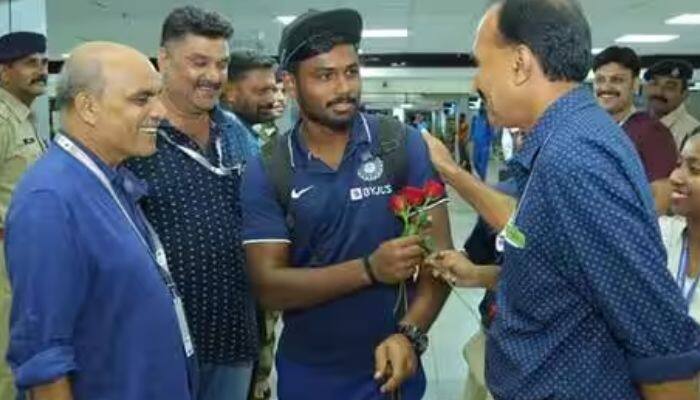 The cricketing world was abuzz with anticipation when the 17-man squad for India's Asia Cup 2023 campaign was announced. Among the names called upon was the 28-year-old wicketkeeper-batter, Sanju Samson. His inclusion raised eyebrows and sparked discussions among fans and experts alike. Sanju Samson's presence in the squad was not without reason. He was designated as the backup option for KL Rahul, who had been nursing a nagging injury. Samson's role was pivotal, especially considering the absence of Rahul in the initial games of the tournament against Pakistan and Nepal.

Sanju Samson has been released from Team India squad of Asia Cup 2023 after Kl Rahul joined the team.#SanjuSamson pic.twitter.com/sJivXbOqrB
— RaaZ _ (@Mighty_Raj01) September 8, 2023
Rahul's Return and Samson's Exit

As fate would have it, KL Rahul proved his fitness by successfully clearing all the required tests at the National Cricket Academy (NCA). This development marked a turning point for Samson's journey in the Asia Cup 2023. The team management made the difficult decision to release him from the squad, as confirmed by Dainik Jagran.

The World Cup 2023 Snub

Adding to the complexity of Samson's situation was his absence from India's 15-man squad for the ICC Men's Cricket World Cup 2023. The World Cup, scheduled from October 5 to November 19 in India, will see the country host the event solely for the first time in its history.
Samson's Departure and Rahul's Challenge

As Sanju Samson departs from Sri Lanka, KL Rahul gears up to slot directly into the playing XI, likely replacing Ishan Kishan for the much-anticipated clash against Pakistan on September 10. Rahul's return to the team is a significant boost, given his crucial role as India's number 5 batter.

Harbhajan Singh's Perspective

Former Indian spinner Harbhajan Singh weighed in on the matter, defending the selection committee's decision. According to him, the selectors made the right choice by picking Suryakumar Yadav over Samson for the middle-order role. Harbhajan emphasized Suryakumar's reliability and ability to anchor an innings, qualities he believes Samson lacks in the limited-overs format.
Rahul's Road to Recovery

KL Rahul's journey back to full fitness was no walk in the park. The batter sustained an injury during the IPL 2023, which led to an extensive rehabilitation process, including surgery. His successful recovery is not only a testament to his determination but also a ray of hope for the Indian team as they face formidable opposition in Pakistan.