If art could speak, we would possibly get to hear some of the most passionate sagas if possessed artists & possessive art owners. When we hear art owners narrate how they acquired a work they fell in love with, we not only begin to see art through their eyes but begin to share their agony & ecstasy.

It is with this drive that Artshoppy.com was started in 2016 as an e-commerce website which aimed to bridge the gap between buyer & seller. The brainchild of Jishu Bhowmik (Founder), Artshoppy.com offers a wide variety of Art which specialises in post-colonial Indian & Bengal art & sculpture by some of the best names like Jogen Chowdhury, Sunil Das, Paritosh Sen, Lalu Prasad Shaw, Thota Vaikuntam, K.G.Subramanyan, Suhas Roy, S.H.Raza, Jatin Das, Somenath Hore amongst a host of other stalwarts.Not only that, traditional & folk art like Pichwai, Patachitra, Madhubani etc are also promoted as they are a dying art form.It also provides the opportunity to young & contemporary artists to display their work on the same platform which not only gives their work great credibility but at the same time is a matter of great honour.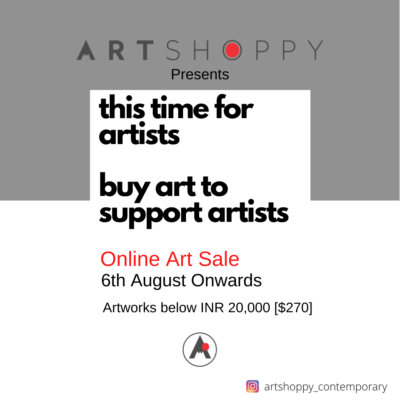 From virtual shows to collaborating with various NGO's to raise funds for victims hit by a natural calamity or support a cause like malnutrition, what makes Artshoppy.com unique is that it collaborates with various art galleries, curators, art dealers which help in facilitating & promoting artists.While art is still regarded as a luxury item & seen as elitist by a large section of the population, Artshoppy.com offers a wide variety of art spanning different genres to cater to every budget & even to the first time buyer & collector. While it operates from Kolkata & ships within the country and internationally, it aims to reach a global platform in the coming months which would not limit itself to only art but as well as antiques, period furniture & jewellery many more.