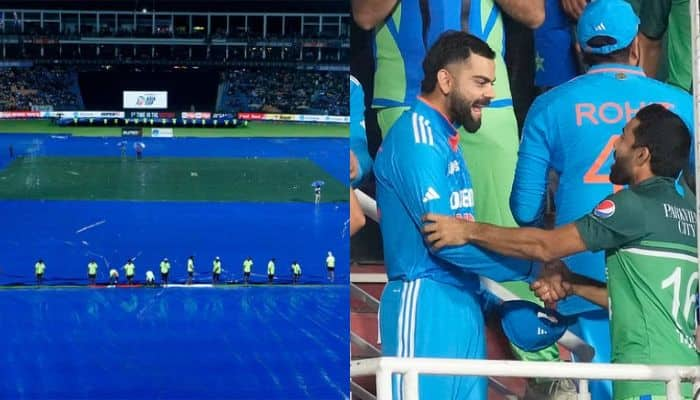 The Asia Cup 2023 has been nothing short of a rollercoaster ride, with unexpected twists and turns both on and off the field. The Super 4 stage, a crucial phase of the tournament, is just around the corner. In a surprising development, the Super 4 matches are set to take place in Hambantota, Sri Lanka, as concerns over the unpredictable monsoon weather in Colombo and Pallekele loom large, according to Dainik Jagaran.

Super 4 matches of the Asia Cup will happen at Hambantota. [Dainik Jagran] pic.twitter.com/3iIPB4uIDR
— Johns. (@CricCrazyJohns) September 4, 2023
The Dual Host Dilemma

Initially, the Asia Cup was slated to be hosted solely by Pakistan. However, India's refusal to play matches across the Line of Control (LOC) led to the event adopting a hybrid model, with matches held in both Pakistan and Sri Lanka. Sri Lanka Cricket had initially proposed Dambulla as the second venue due to its central location. But the reluctance of broadcasters and teams to venture to Dambulla resulted in the selection of Pallekele and Colombo as alternative venues.

Nature's Wrath

Unfortunately, heavy rainfall has been a constant companion at Pallekele and Colombo, thanks to the monsoon season in Sri Lanka. The recent India-Pakistan match in Pallekele fell victim to the downpour, leading to a washout. As the Super 4 stage approaches, the weather forecast for Colombo remains dismal, further complicating matters.
Colombo's Rainy Predicament

The ACC had initially pinned its hopes on Colombo as a venue for the Super 4 matches, with the first match scheduled for September 9. However, Colombo's history of wet conditions in September is well-documented. The ACC now finds itself at the mercy of the rain gods if it proceeds with hosting matches in the capital city.

Hambantota Emerges as the Savior

Amidst the venue uncertainty, Hambantota emerges as a ray of hope. Known for its comparatively stable weather during this time of the year, Hambantota promises to provide a conducive environment for the Super 4 matches. With its well-equipped cricket infrastructure and commitment to hosting top-tier cricket events, Hambantota could be the ideal stage for the tournament's critical phase.
The ACC's Decisive Call

With just two more matches remaining in Pakistan before the Super 4 stage, the ACC faces a crucial decision in the next 24-48 hours. While Pallekele remains an option, it still carries the risk of rain interruptions. The ACC will need to consider the long-term weather forecast, logistical challenges, and the integrity of the tournament when making this pivotal decision.