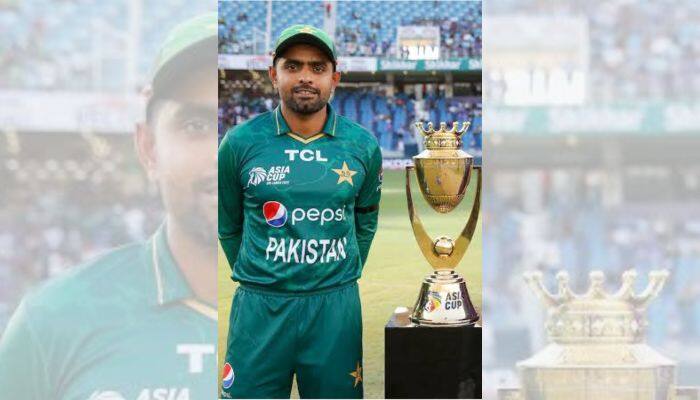 Pakistan's cricket captain, Babar Azam, has openly shared his views on the unique 'Hybrid Model' adopted for hosting the Asia Cup. In a pre-tournament media conference, Babar Azam emphasized his preference for the tournament to be entirely hosted in Pakistan while acknowledging the challenges posed by the current situation.

Multan ready for the Asia Cup. Cameras ready for Babar Azam #AsiaCup2023 pic.twitter.com/AWalmkVoJS
— Paul Radley (@PaulRadley) August 29, 2023
The 'Hybrid Model' Controversy

The Asia Cup, a prestigious event in international cricket, is currently being hosted under a 'Hybrid Model,' a decision that has raised questions and discussions within the cricketing community. Although the Pakistan Cricket Board (PCB) had the hosting rights for the tournament, the Asian Cricket Council, under the leadership of Jay Shah, decided to include Sri Lanka as co-hosts due to concerns about the Indian cricket team's reluctance to travel to Pakistan.

Babar Azam's Thoughts on the Situation

Babar Azam expressed his personal desire for the Asia Cup to be exclusively hosted in Pakistan, stating, "If you ask me, Asia Cup should've only been played in Pakistan, but unfortunately, nothing can be done about it." This statement reflects his strong enthusiasm for cricket in Pakistan and the missed opportunity of hosting the prestigious event entirely in their homeland.

Challenging Schedule Ahead
Pakistan's schedule in the Asia Cup is undeniably demanding, featuring back-to-back matches and extensive travel. After their opening match against Nepal in Multan on August 30, the team is set to fly to Sri Lanka the next day for a highly anticipated clash against India in Pallekele on September 2. The following day, they return to Lahore for a Super Four game on September 6, only to fly back to Sri Lanka the very next day for another fixture on September 9.

Babar Azam, showcasing his professionalism, stated, "As professionals, we are ready for any schedule that is given to us. There would be traveling as well as back-to-back games, and we are ready for that." He assured fans that the team's coaching staff has meticulously planned player rotations and travel schedules to ensure adequate rest and peak performance.

High Hopes for the India Match

Despite not revealing his strategy for the crucial India match, Babar Azam expressed his team's determination to give their best. He acknowledged the high stakes, saying, "Pakistan's match against India will be a high-intensity game, and we want to play our best cricket on the given day." The clash between Pakistan and India is always a highlight of any cricket tournament and promises to deliver thrilling moments.
Pakistan's Rise in ODI Rankings

Babar Azam, known as one of the world's premier batters, took pride in Pakistan's current No. 1 ranking in ODI cricket. He emphasized the importance of setting high standards and fulfilling expectations, highlighting that the team now boasts three to four players in the top-10 rankings. For Babar, it's not just about personal achievements; it's about ensuring the team's success through exceptional performances.