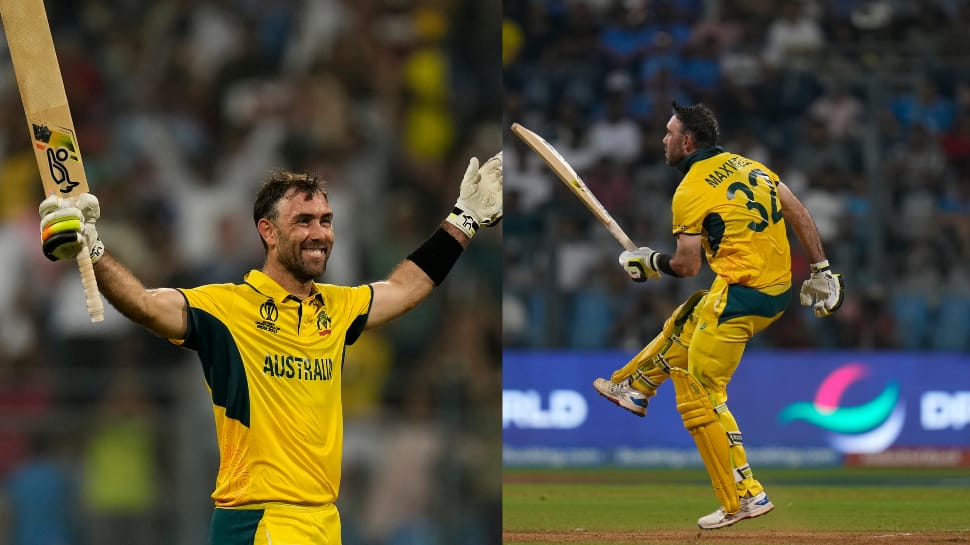 Mumbai is a city of dreams. Many have made it big in this Millenium City. However, it has also witnessed many dreams getting crushed. Afghanistan, unfortunately, experienced the latter. Not many Afghanistan players and fans will be able to forget the night of November 7, 2023. They will surely not forget Glenn Maxwell, even if they forget this match. On this Tuesday night in Mumbai, Maxwell stood between Afghanistan and win on one leg. No, he did not lose a limb. But he almost did. 

Chasing 292 to win, you expect Aussies to get to this target easily. But Afghanistan have not been pushovers this World Cup. They have rarely been pushovers in the past few ICC tournaments. The Afghans had Australians under the mat on 91 for 7. That is when Pat Cummins joined Glenn Maxwell in the middle. You would expect the match to be over soon. But Cummins got in and grinded on. At the other end, Maxwell had started hitting boundaries, almost one per over.  
Afghanistan have not been in a position before where they had five-time World Champions Australia under so much pressure. That's the problem. They don't know that the great old Aussies know how to come back from any precarious situation. Maxwell begins to open his arms.

Bang, bang, slam, slam. Runs start pouring in and the belief rises in Australian camp. They still haven't moved from their respectie places in the dressing room as this happens on the field. They float in hope, but they also sink a little in the tought of defeat. They are equally happy and nervous. Maxwell's wicket could bring an end to this struggle. And then, the worst happens. Maxwell completes a crazy hundred and goes down on the ground. He is injured. He is in pain. He has pulled his hamstring. But he is still very much crazy. He is mad enough to rise again. He is mad enough to show how great he is.  

We witnessed magic __#CWC23 #AUSvAFG pic.twitter.com/qehOMbHufq
— ICC (@ICC) November 7, 2023
Maxwell gets up and starts playing, literally, on one-and-a-half legs. Cummins is a mere spectator at the other end. He is almost non-existent. Eventually, in the 202-run stand for the 8th wicket, he will contribute with only 12 runs. But the Australian captain does not mind. His only tactical move is to stay quiet and be a spectator, like so many at the gorgeous Wankhede in the city of dreams.  

While Maxwell keeps taking Australia towards the target on his own, he also continues to lose power in his other leg, which was already down to half after his ton. His back leg is almost immovable. As he takes a run, he hobbles. When he hobbes, the great Ian Smith in the commentary box calls it a 'Charlie Chaplin walk' in the middle. Maxwell, even if half-fit, manages to get comparisons drawn with some great figures.  

After 43 overs, the condition of the back leg is even worse. You sense a wicket is coming. Maxwell could be out any second. But I am sorry to tell you, Afghan fans, he does not get out. He does not get out and he does not lose his will. Ian Smith returns with another mind-blowing line to explain the scenario. He says, "He's got nothing but hands and will." It was terrific to see two greats at work as you consumed this match. One in the commentary, one on the ground.  
From over number 44, what happens in front of your eyes, even if on television sets, is out of this world. You have never seen this stuff before as an immovable Maxwell sweeps, reverse-sweeps, pulls, scoops and heaves without moving his back leg. It is an act of bravery, and it is an act against science. This knock is revolutionary as it tears apart the cricket textbooks. The will takes on method. The will wins. 

Maxwell had a golden bat, whatever he hit went either for four or six.

pic.twitter.com/tL2nOjge3x
— Cricketopia (@CricketopiaCom) November 7, 2023
Maxwell slams SIX, SIX, FOUR, SIX against Mujeeb to get to his maiden double hundred, in the 47th over, as Australia clinch a win with over 3 overs to spare.  

The Afghanistan dressing room is distraught. They need a shoulder to cry on. But someone soon would tell them, they have been great too. That they have been brave too. But as you see them in tears, you remember Shahid Afridi's words from 2016: "Jab cricket rulati hai, bahut rulati hai" (When cricket hurts, it hurts a lot). 
Maxwell raises his bat and acknowledges the Wankhede crowd, which is right on its feet, in awe. In absolute awe. This acknowledgement is also proof that he was there for real. That he indeed batted with just one leg. He raised his bat to tell the city of dreams, this was not, after all, a dream. That this knock happened for real. 

Maxwell then sighs with relief. The others don't. They can't. This is one for the ages.