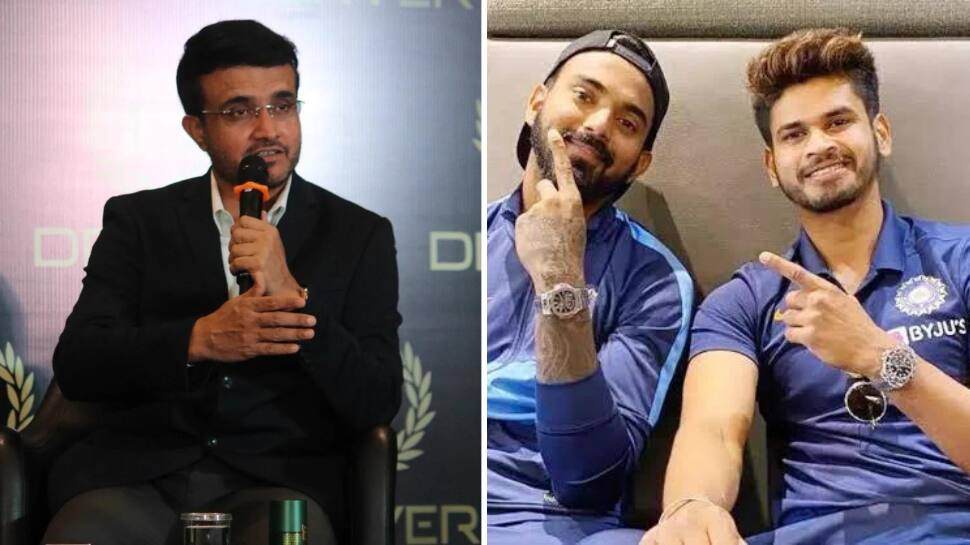 Former India captain Sourav Ganguly on Friday said promising left-hander Tilak Varma should be India's choice for No 4 batsman at the ICC World Cup 2023 if a front-line player like Shreyas Iyer is not available. Shreyas has been recuperating at the NCA after a surgery on his injured back. But Ganguly said India has several options for the crucial No 4 slot.

"Who said we don't have a No. 4? We have so many (batsmen) who can bat at that spot. I think differently; my mindset is different. This is a fantastic side," Ganguly said on the sidelines of a Denver event where he was announced as the 'Brand Face.'
"I see Tilak Varma as an option, being a left-hander," Ganguly said, highlighting Varma's adaptability and fearless approach to the game.
The 20-year-old left-hander made an impressive 22-ball 39 on his T20I debut against the West Indies, followed by scores of 51 and 49 not out in his next two outings.

Ganguly further mentioned that the left-handed trio of Yashasvi Jaiswal (back-up opener), Ishan Kishan (wicketkeeper-batter), and Varma can play fearless cricket and they should be picked when selectors announce India's World Cup squad before the September 5 deadline.

"He (Tilak) is a very good young player, not with much experience, but it does not matter. I also want to see the young left-hander (Jaiswal) in the side at the top of the order. He has enormous ability and he's fearless. So, this is a great side," said Ganguly.

Ganguly said the Indian team should be a mix of experienced players and fresh faces.

"It has to be a team of experience and people who don't have any scars — like Jaiswal, Varma, Ishan Kishan. They can go and play fearless cricket. Rahul (Dravid), Rohit and the selectors have plenty of choices; they just have to identify and pick the best XI," he said.

Pace spearhead Jasprit Bumrah made a return to national side after a long injury lay-off and Ganguly termed it as a welcome development.

Bumrah is currently leading India against Ireland in a three-match T20I series at Dublin.

"I've spoken to some players at the NCA, and they said he's at his best…Bumrah was bowling at almost 90 miles per hour the other day. That's great news for Indian cricket," he added.

Ganguly said India has a very good bowling unit going into the marquee tournament.
"With Bumrah, (Mohammed) Shami, (Mohammed) Siraj, they have a fantastic attack to go with (Ravindra) Jadeja, Axar (Patel), Kuldeep (Yadav); they have enormous talent. How can that team be unsettled?" he stated.

"It's just that they played new players in the West Indies and you will see that by the time the World Cup comes, and when they pick the team, it will be a top side. It's about how you play during that tournament," said Ganguly.

India Among Ganguly's Top Five
Ganguly said India will be a favorite in the World Cup as he picked the hosts alongside Australia, England, Pakistan and New Zealand in his top five.

"I presume Australia will be one; England, Pakistan, don't rule New Zealand out; and then there's South Africa…But if you ask my best five at the moment, it's Australia, England, India, Pakistan and New Zealand," he said.
With Rishabh Pant still recovering from an accident, Ganguly said Kishan could be the choice for wicketkeeper batsman.

"Pant is the best wicketkeeper in the country, but you can see Ishan Kishan, KL Rahul (depending on his fitness); these two will be right up in Rohit's and Rahul's minds. I like Ishan Kishan because he just opens up the game for any team. I am sure Dravid will keep him in his plans," he signed off.
Source link