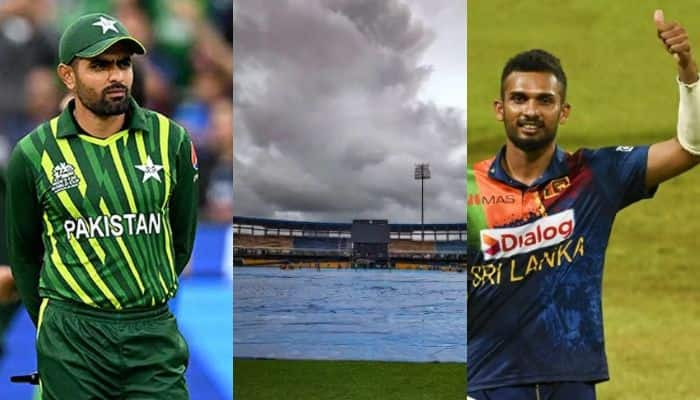 The cricketing world is abuzz as Pakistan and Sri Lanka prepare to face off in the Super 4 clash of the Asia Cup 2023. This match is more than just a game; it's a virtual semifinal, with the winner securing a coveted spot in the final against India on September 17. However, Mother Nature seems intent on playing her part in this high-stakes encounter, with ominous weather forecasts looming over Colombo.

___ ____ ______ ___ __ ___ ____ __ ___ __ ___ ___ ____ ____ __ #WeatherUpdate #PAKvsSL #Colombo #colomboweather #AsiaCup23 #Libya pic.twitter.com/kW0SQudEQS
— saif Ullah warraich (@saifabdul92) September 13, 2023
The Weather Forecast

Weather forecasts for Colombo on September 14 paint a gloomy picture. The Weather Channel reports an 86 percent likelihood of rain during the day, casting doubt over whether this crucial match will see the light of day. AccuWeather echoes these concerns, predicting a match played under cloudy skies throughout. The chances of precipitation stand at 84 percent, with persistent cloud cover at a staggering 95 percent.

Thunderstorm Woes

Adding to the uncertainty, there are ominous forecasts of thunderstorms around 3 pm, precisely when the match is scheduled to commence. This could disrupt proceedings and test the teams' resilience.

No Reserve Day

Unlike the India-Pakistan Super 4 clash, which had a reserve day to accommodate disruptions, this match has no such luxury. If rain washes out the encounter, Sri Lanka will qualify for the final based on their superior net run rate (-0.200) compared to Pakistan's (-1.892).

Colombo's Cricket Fever
The R. Premadasa International Cricket Stadium in Colombo is all set to host this Super 4 showdown. Both Pakistan and Sri Lanka have won one match each in the Super 4 stage, with their sole losses coming at the hands of India. The rain, which has been a constant companion in the tournament, threatens to disrupt proceedings yet again.

Weather Details

Colombo is expected to experience heavy rain in the morning, with a high probability of showers during the game. The humidity is likely to remain above 90 percent, contributing to the persistent rainfall. The temperature will hover around 25°C to 31°C, making conditions challenging for the players. Wind is also expected, adding another layer of unpredictability to the match.

The Virtual Semi-Final
This match is a virtual semifinal, as the victor will earn the right to challenge India for the Asia Cup trophy. Both teams are aware of the stakes, and it promises to be an intense battle between two Asian giants.

As cricket enthusiasts worldwide eagerly anticipate the Pakistan vs. Sri Lanka clash, the weather remains the wild card in this thrilling encounter. Will the rain gods show mercy, or will they further intensify the drama of this virtual semifinal? All eyes are on Colombo as cricket fans hope for clear skies and a thrilling contest that will determine who gets to challenge India for Asia Cup 2023 supremacy.