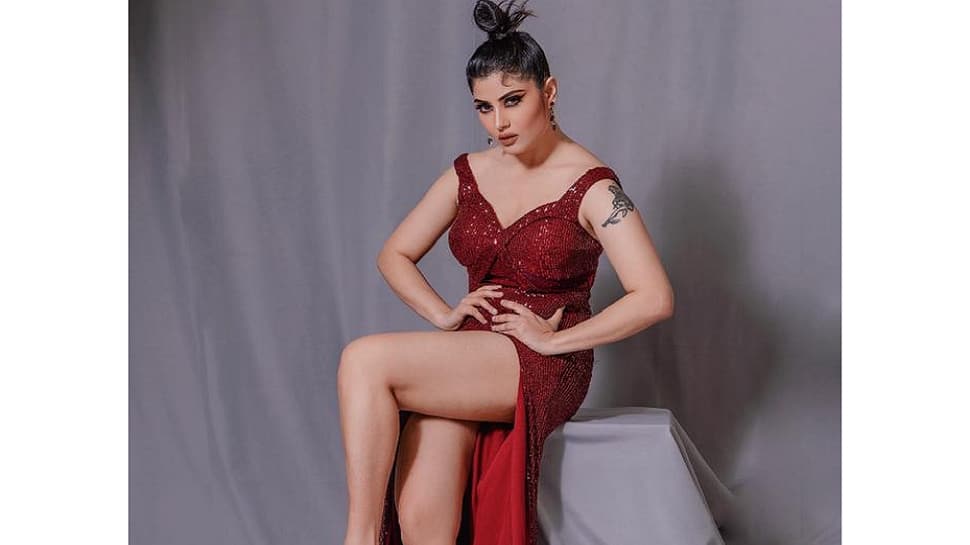 New Delhi: Indian actress Richa Gulati has been making a name for herself in the entertainment industry with her impressive work in India. Known for her roles in the acclaimed film "Sivaranjani" (2019) and the hit music video "Queen" (2018), Richa has firmly established herself as a rising star in the world of acting.

One of the pivotal points in Richa's career came with her performance in the two-hour horror film "Sivaranjani," which became a breakthrough for her. Her portrayal in the movie captivated audiences and garnered critical acclaim, elevating her status as an actress to watch.
In addition to her success in films, Richa has made a significant impact in the realm of music videos. Her collaboration with Girik Aman in the 2018 Punjabi video "Queen" propelled her career to new heights, becoming a massive hit and further solidifying her popularity in the industry.

While Richa is predominantly known for her appearances in music videos, she has recently made her debut on OTT platforms. Starting with featuring in Punjabi music videos, she quickly gained recognition as both a model and an actress, showcasing her versatility and talent.

Richa's repertoire includes several superhit albums such as "Lekh," "Queen," and "Jab Jhumke." Her collaborations with renowned labels such as Zee Music and T-Series have further boosted her prominence and expanded her reach within the industry.

Continuing her journey in the world of entertainment, Richa is now venturing into the realm of OTT with an upcoming web series centered around ritual sacrifices. The highly anticipated project is set to begin production next month, and fans are eagerly awaiting Richa's portrayal in this intriguing narrative.
With her captivating presence and undeniable talent, Richa Gulati has become a prominent figure in the entertainment industry. Her ability to seamlessly transition from music videos to films and now to OTT platforms demonstrates her versatility and determination to explore diverse roles and narratives.

As she continues to evolve and take on new challenges, Richa Gulati is undoubtedly a rising star to watch out for. Her impressive body of work and growing fanbase serve as a testament to her dedication and passion for her craft. The future looks bright for this talented actress, and audiences can expect great things from her in the years to come.