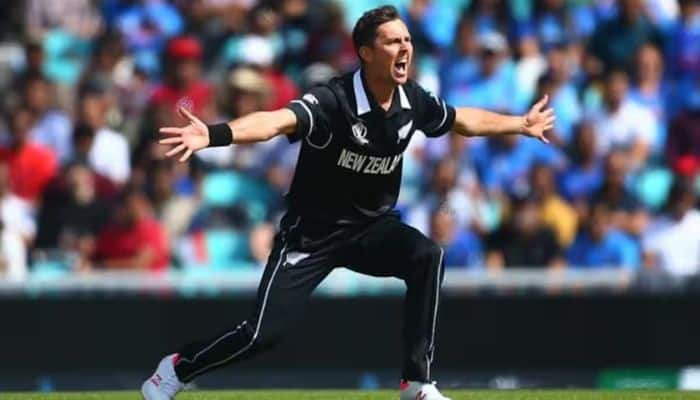 New Zealand's journey in the ICC Cricket World Cup 2023 has been nothing short of captivating. The Kiwis, led by their star pacer Trent Boult, have showcased their mettle on the field, and with a decisive victory over Sri Lanka, they have inched closer to securing a spot in the semifinals. Amidst the excitement, Boult shared his thoughts on the possible showdown against India, emphasizing that every team wants a piece of the host nation.

317 Test Wickets.

210 ODI Wickets.

74 T20I Wickets.

Trent Boult has completed 600 wickets in International cricket __#NZvsSL

pic.twitter.com/9pXBoGI1WP
— VINEETH__ (@sololoveee) November 9, 2023
Trent Boult's Outstanding Performance
The recent clash against Sri Lanka saw Trent Boult at the peak of his form. His precision and skill with the new ball were on full display as he picked up crucial wickets. Boult's exceptional performance earned him the 'Player of the Match' award, reaffirming his status as one of the premier fast bowlers in world cricket.

Boult's Landmark Statement
During the post-match presentation, Boult addressed the media and cricket enthusiasts, shedding light on the challenges of playing in different conditions and adapting to various scenarios. He remarked, "Nice to get bit of success at the top there (new ball). Big game, must-win game for us, pleasure is getting that result, yeah a good night. It's a challenging format, challenging part of the world to open the bowling. I feel like I've used my experience in some part of the game. Nice to be on a decent side of it tonight."
Boult went on to highlight the demanding nature of the ODI format and the necessity of maintaining consistency. He emphasized that there is no room for excuses and that players must adapt to the ever-changing conditions.

Anticipation of India vs. New Zealand Clash
However, what stirred the cricketing world was Boult's anticipation of a potential semifinal clash against India. He articulated, "Always the biggest challenge here (India) is to come across different conditions and conditions that change throughout the tournament. Everyone wants a piece of the host nation, they are playing phenomenal cricket. Time will tell what will happen there (playing India in the semifinal). I am sure it will be an exciting game."